One frequently asked question, and very often left open is "What should I reuse?" and its corollary "What reusable items categorization should I consider?".
Generally, each of us had its own idea about this topic, and it ends up not to be so easy to get to a shared view about reuse and reusable items.
My way
I faced that issue many times, and it is time to share my best practice about it. I created a one-slide summary for reusable items, that will help you consider the problem and solve it. See here under.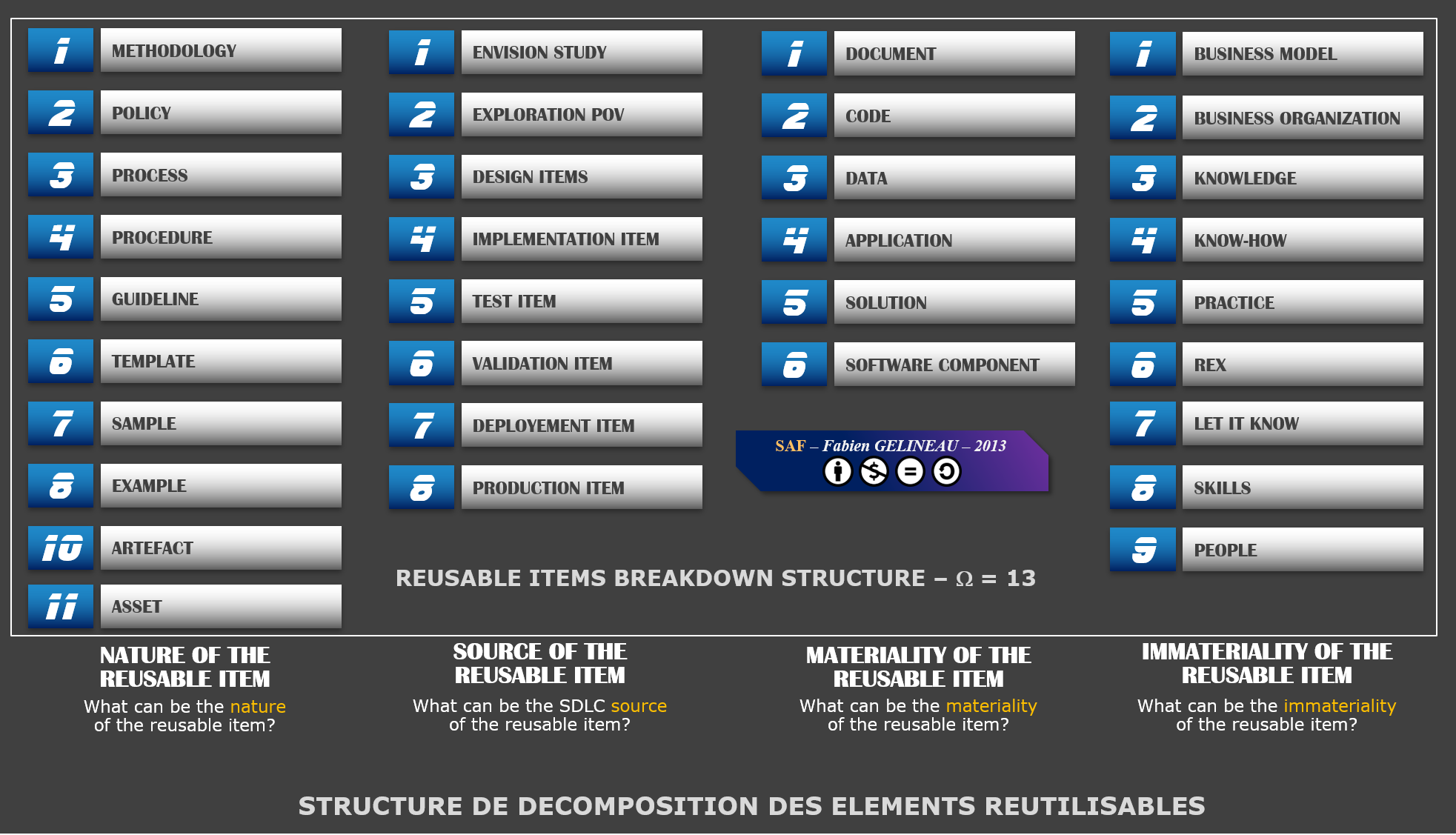 A final word
Fill free to reuse this material. Contact me to know more if needed.